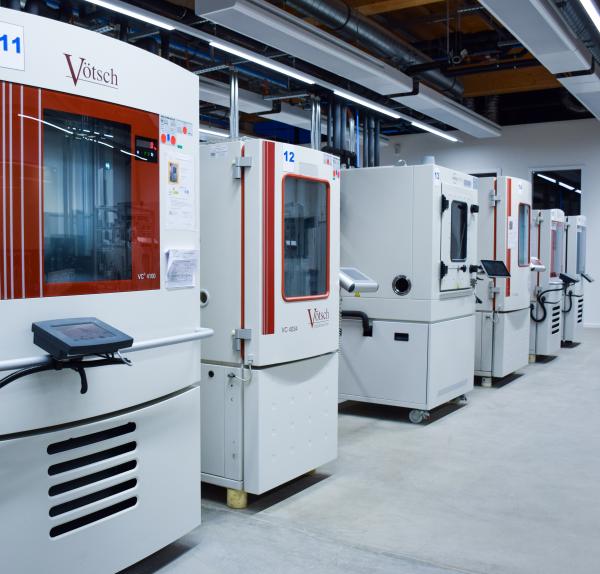 Thermal and Climatic testing
Large range of chambers for product reliability evaluation under constant or variable climatic conditions (Temperature from -70° C to +300° C, Relative Humidity from 10% to 98%).
15
Thermal & Climatic chambers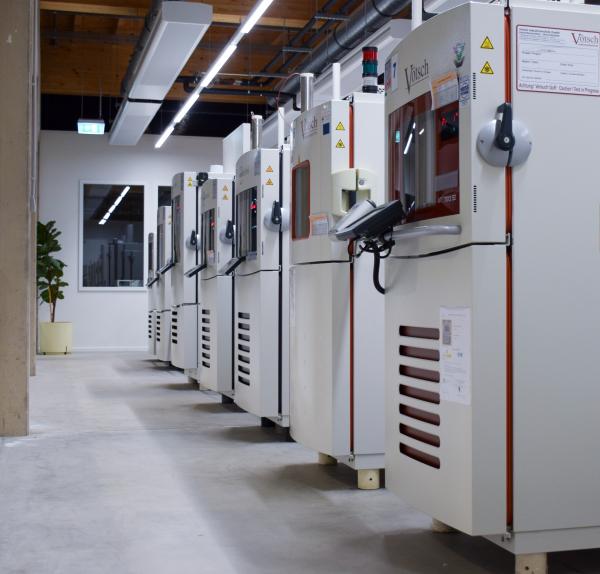 Thermal shock testing
Multiple large-size and fully automated dual-zone thermal chambers for product performance and reliability testing under repetitive thermal shock from -80° C up to +250° C.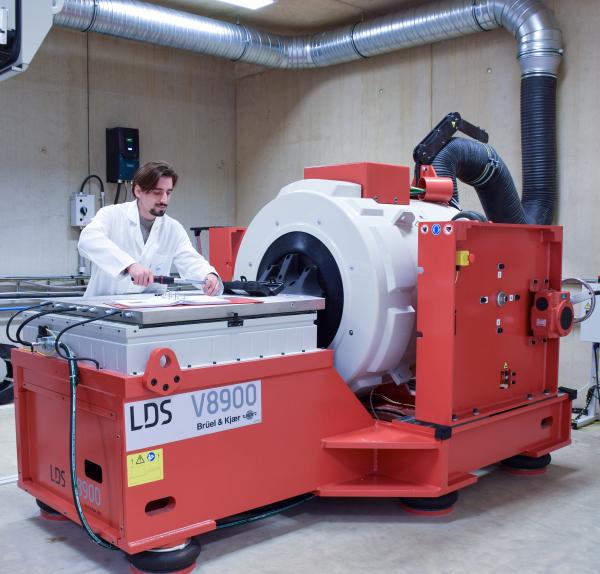 Vibration testing
Product evaluation for mechanical shock, 3-axis sine or random vibration up to 80KN, combined with climatic chamber from -70° C to 180° C and from 10% to 98% relative humidity.
2
Dedicated climatic chambers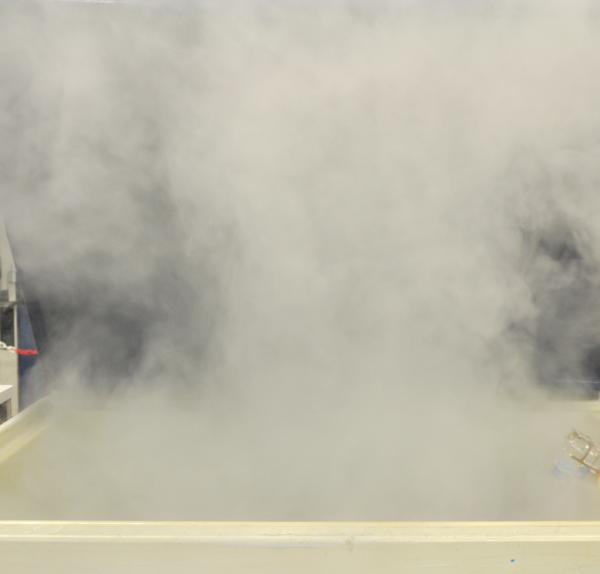 Environmental testing
Product evaluation for resistance to contaminants, dust and liquid intrusion (IP6, IPX9K, etc.) combined with thermal shock or immersion. Chemical degradation and corrosion testing in salt spray atmosphere.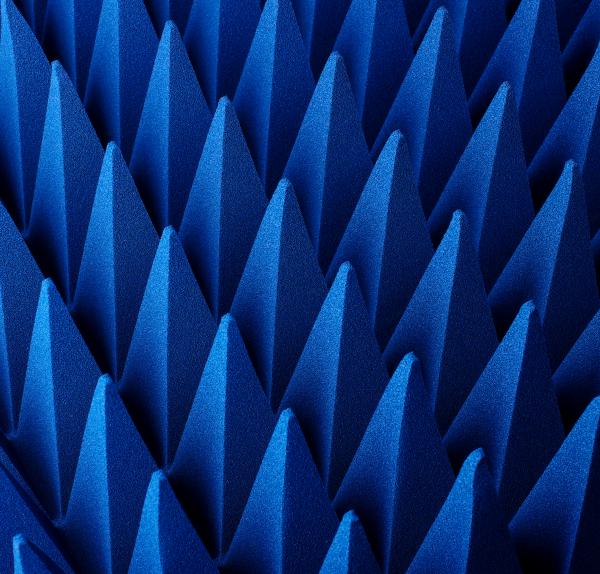 Electromagnetic Compatibility testing
Full electromagnetic compatibility testing (EMC) for emission, immunity, radiated, conducted and electrostatic compatibility against established automotive and industrial standards like CISPR25, CISPR16, ISO11452.
Shielded anechoic chamber
Instrumentation for Immunity, Emission & ElectroStatic Discharge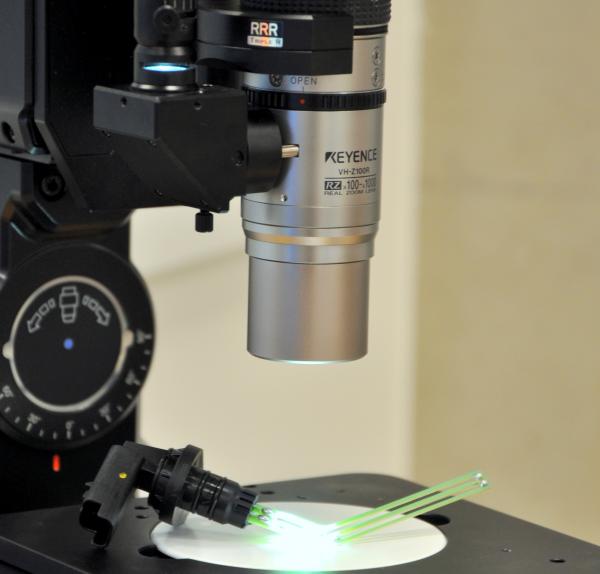 Materials analysis
Plastic and metal materials performance testing and analysis, including failure analysis, based on fully equipped materials laboratory incorporating sample preparation, testing and analysis equipment.
Material Characterization Equipment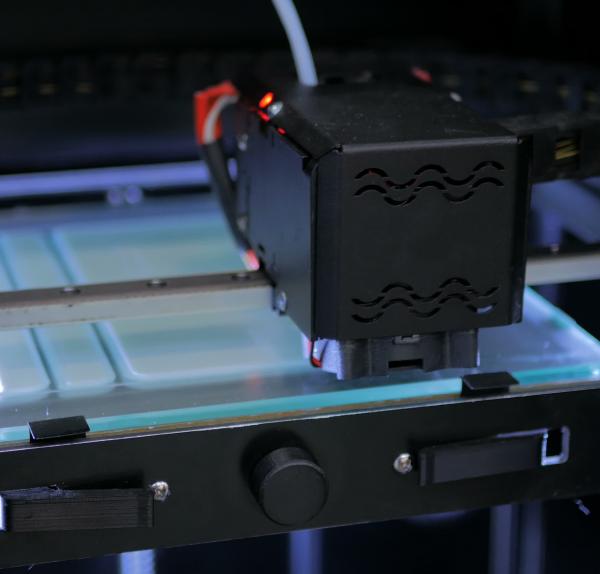 3D printing
Rapid prototyping facility with 3D printer for plastic materials to support testing, product development and fixtures for small scale production. 
Feel free to contact us for more information.