Automotive Electric Motors
Cebi offers four different types of seat adjustment motors which improve driving ergonomics and comfort. The first one is the recliner that tilts the backrest of the seat according to the driver's needs. The second adjusts the height of the seat and the third motor regulates the cushion. The fourth motor inclines the part located at the front of the seat to adjust the thigh support. Cebi also provides rare-earth magnet motors with different sizes. As demand for this product is booming, our experts are developing new motor concepts and are lowering noise levels.
Key characteristics
Large variety of designs based on customer requirements
Proven reliability
Low level of noise
Compact size
Two different magnets: ferrite or neodymium
Stall torque from 0.2 to 0.3 Nm
High performance of EMC suppression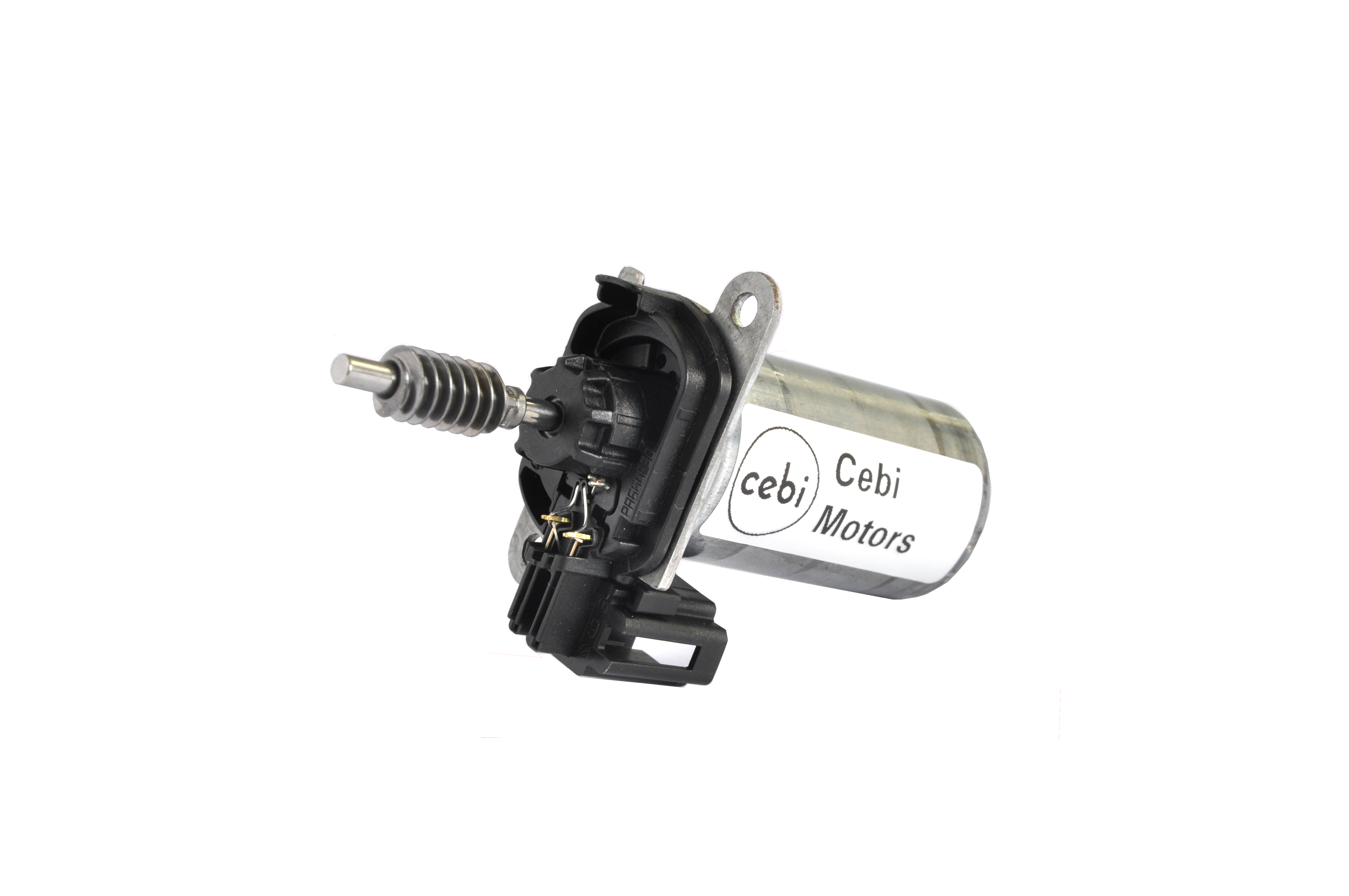 Cebi's window lifter motors will open and close windows of any vehicle (trucks included). The two main advantages of this electromechanical component are its flexibility and the high level of automation. Cebi's flexibility allows us to meet our customer's varied requirements and to produce in small quantities. Our sophisticated technology also plays an important role in optimizing noise and weight.
Key characteristics
Proven reliability
Patent protected
Large variety of designs based on customer requirements
Available with or without the gear unit
Low noise emission
Compact size
Stall torque motor from 0.2 to 0.35 Nm without gear and from 8 to 12 Nm with gear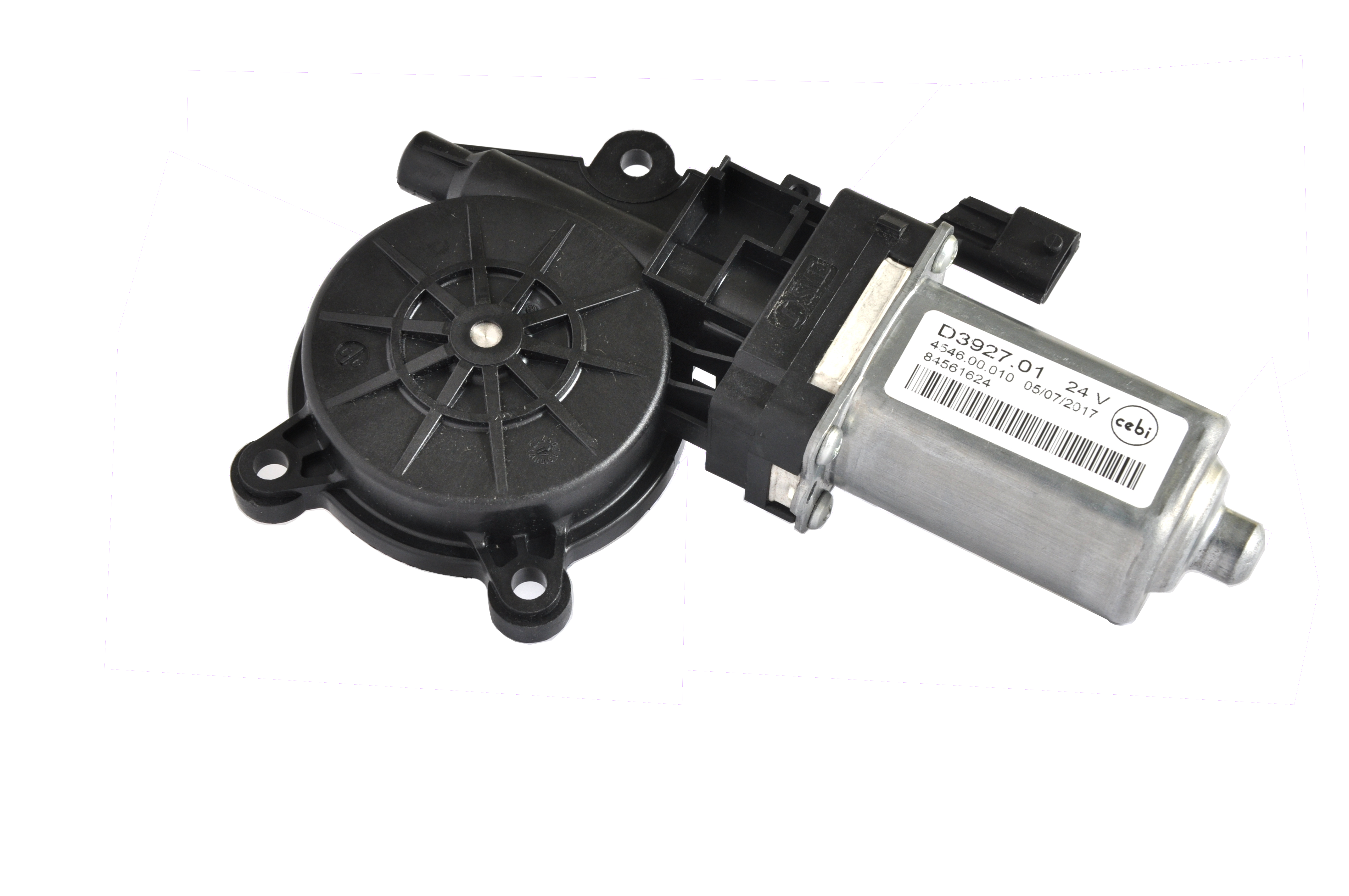 Cebi's motors are used for either sliding doors or the motorized opening of the side doors. Our cutting edge technology, innovative designs, equipment and assembly lines allow Cebi to achieve significant noise reductions.
Key characteristics
Large variety of designs based on customer requirements
DC Motor with stall torque: 0.5 to 0.9 Nm
No load speed: 2000 to 7000 rpm
Low noise emission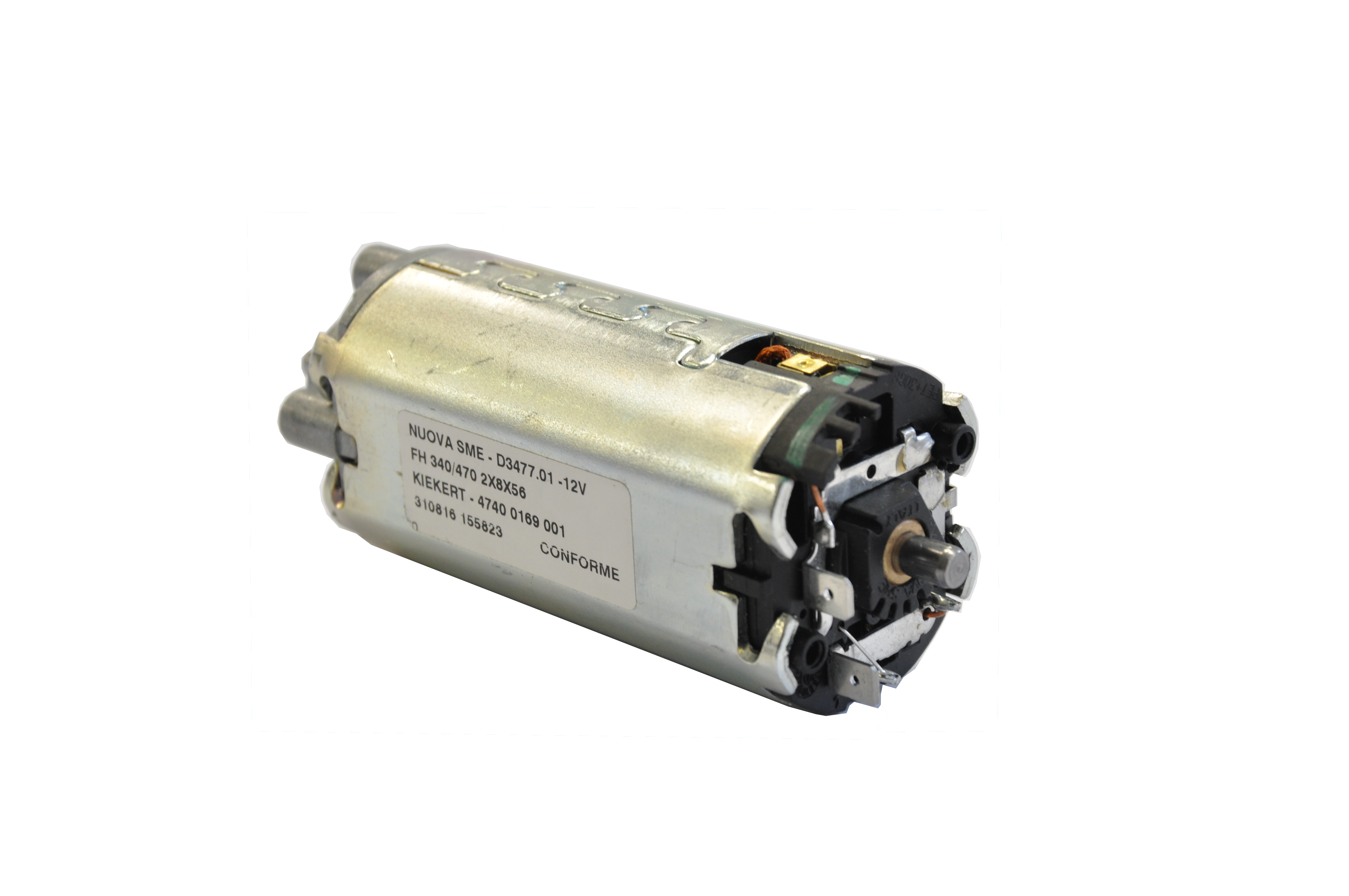 These motors can be used as power latches on any vehicle. Our latch systems enable the trunk or door to close completely once the latch interfaces with the striker. As the gearing requirements differ from one customer to another, Cebi has all the tools to develop specific motors (simulation for the calculation of the gearing) and owns several laboratories worldwide to test and validate each design.
Key characteristics
High modularity
Weight reduced
DC motor with stall torque: 0.2 to 0.25 Nm
No load speed: 2000 to 4000 rpm
EMC filter and thermo switch
Low noise emission