The circulation pump is a centrifugal pump for water and glycol. It pumps and circulates the liquid through the circuits of the vehicle including buses and trams for heating or cooling. Cebi's R&D experts have achieved tremendous innovations in the development of this electrical component, in terms of volume and technology. Our circulation pump is one of the most compact on the market for this performance range. In addition it has an integrated sensor.
Key characteristics
Flow rate: up to 1200 l/h
Voltage range:  12 or 24V
Reduced weight
110°C peak coolant temperature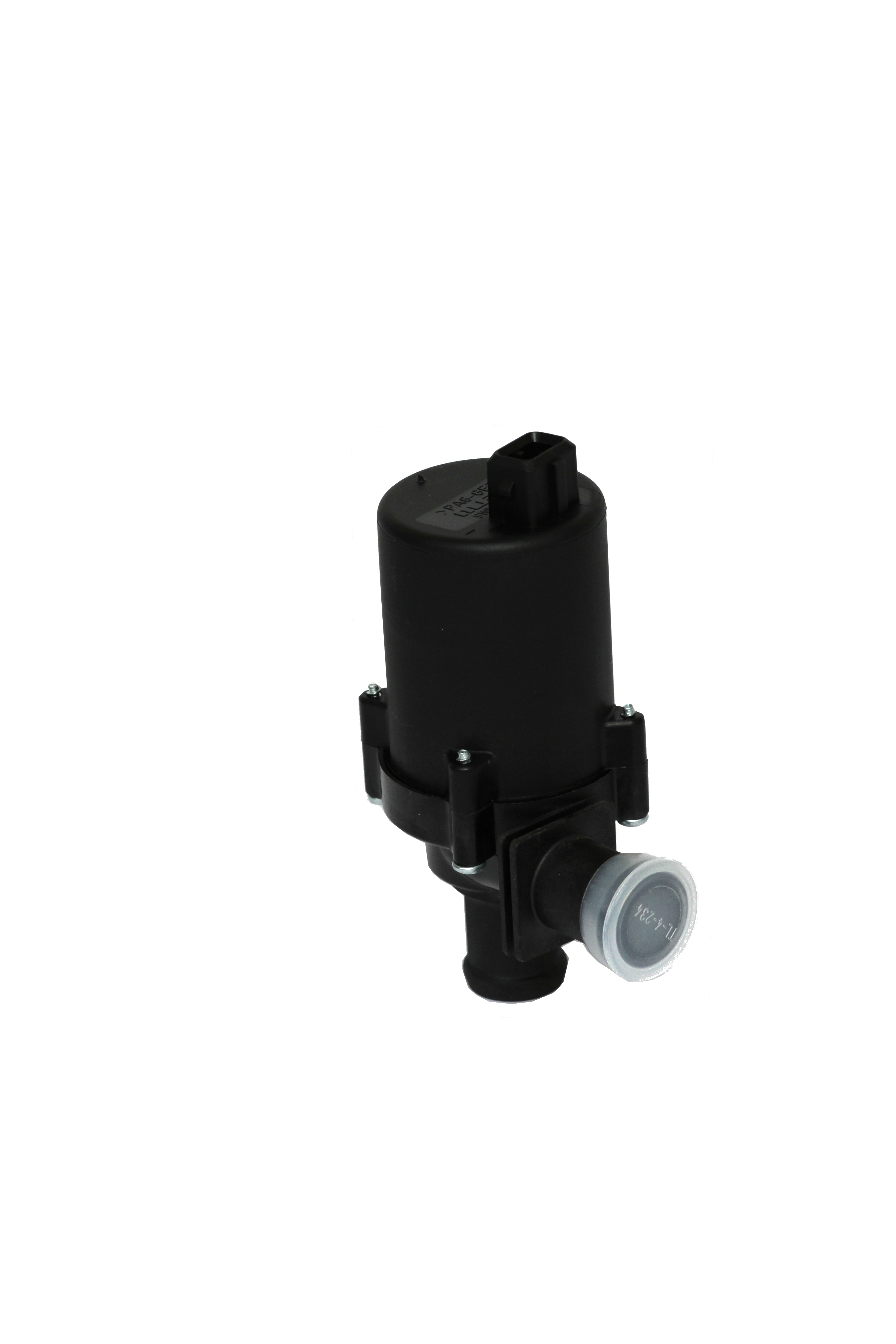 Washer pumps are small components which supply the fluid to be sprayed on transparent surfaces of the vehicle through washer nozzles. They are used to clean windscreens, cameras and sensors that are important for assistance systems. Cebi offers three different washer pumps: headlamp washer pumps (using high pressure water), mono- and bidirectional washer pumps (the latter is for both front and rear windscreens). The fluid inlet may be horizontally or vertically placed depending on the location of the pump.
Key characteristics
System integration: supply of washer systems
Large variety of designs based on customer requirements
Proven reliability
Full EMC protection