Temperature Switches - Household Appliances
The bimetallic thermostat is the oldest component of the Cebi Group. These electrical switches, based on bimetallic technology, open or close the contact of a household appliance when a certain temperature is reached. Unlike temperature sensors (that relay information to a control unit), temperature switches operate autonomously. They can be used in many types of household appliances such as kettles, coffee makers, washing machines and even boilers.
Key characteristics
High modularity
Proven reliability
VDE and UL certifications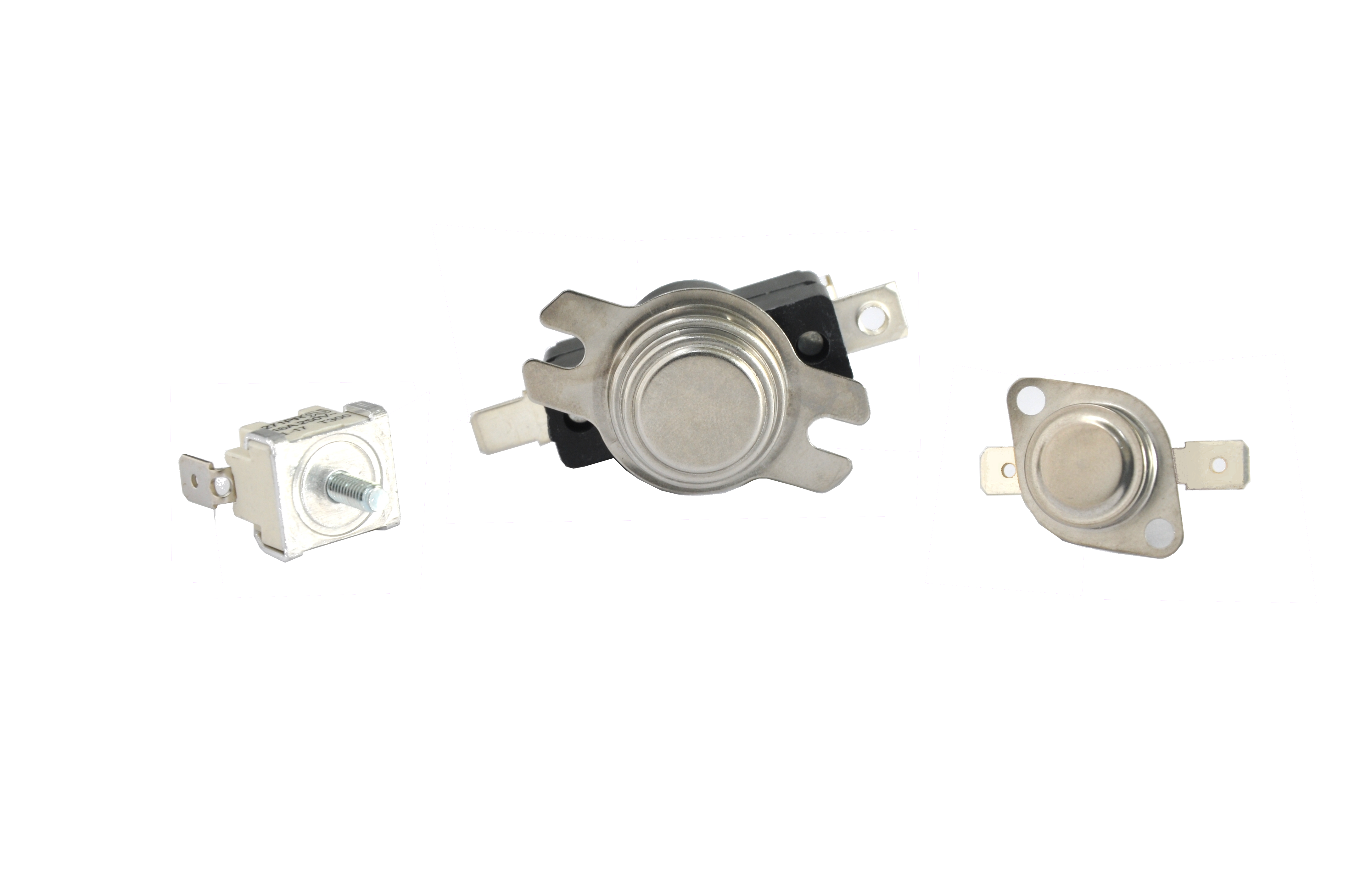 Called "capillary" due to its very thin tube, Cebi's capillary thermostat is an electrical switch that controls or limits the temperature based on customers' requests. When the temperature reaches a predefined threshold the liquid located inside the thermostat expands and (dis)connects the switch. Cebi's capillary thermostats are used in various applications such as refrigeration, heat pumps, steam cleaning machines, household appliances (coffee machines, washing machines, ovens, fridges, etc.). This well-established technology still requires the professional expertise that Cebi provides in order to manufacture the fast-snapping switch and the super thin membrane with precision. Cebi Group currently offers six different sub-categories of capillary thermostats that are either a complete regulating thermostat or a safety thermostat.
Key characteristics
Large variety of designs based on customer requirements
Proven reliability
Integration of other functions
With 497 CE, ENEC and UL certifications
Temperature range: -35° to 360°C (under certain conditions)
Voltage range: 16 V to 400 V
Capillary length: 55-3500 mm
Terminal range: up to 3